(Breath)
Flow*
* State of fullness or optimal experience.
Ex-athlete of high level, business leader, le human potential fascinates me. And more importantly, our ability to influence our physiology and mind to create the conditions for flow or optimal experience. In search of meaning and performance, I have sought and experimented with multiple techniques. The breathing is, to this day, the one I prefer because it conditions the efficiency of all the others. 
My name's

Stéphane Janssoone
and I support
SUPPORT
Gain greater self-awareness, connect your talents and develop ideally.
Breathing
Understand and use breathing to stimulate health, manage emotions and performance
loi de l'hormèse
Activer sa capacité d'adaptation pour être et vivre pleinement. Naviguer avec souplesse d'un état à l'autre.  
La méthode WIM HOF® est une voie de transformation puissante qui stimule nos processus physiologiques. Basée sur la rencontre volontaire avec le froid, sur le travail respiratoire et sur le développement de la concentration.Elle relance nos fonctions adaptatives et active les 3 plans de l'être humain : le physique, le mental, le spirituel. Instructeur certifié, je vous propose de venir participer à cette expérience de transformation personnelle lors des stages et ateliers que j'organise.   
CYRIL PLIQUET
Sales Director EMEA – VISTA OUTDOOR

« I had been planning to start or take over a company for years. While I was convinced (or perhaps I had simply convinced myself) that I was on the right track, doubt suddenly set in one day, blocking me in my momentum, I was nailed down, unable to take a step forward.
I then called on Stéphane for a few coaching sessions. His deep knowledge of humans, his fine and accurate analysis and his kindness really helped me.
He broke the locks that were hindering my progress, made me take concrete actions to get me moving, he helped me get on track, on my way.
So I thank him deeply »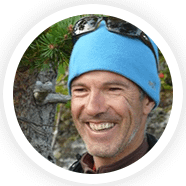 PHILIPPE GEIBEN
Sales Director France - MILLET

« Recommended by a trusted friend, at a time of professional and profound questioning.
I met Stéphane and we were able to establish a relationship of trust and listening very quickly. The only commitment was the first session to discover how I work and to clarify my expectations.
In a few exchanges Stéphane led me to my "real questions" and allowed me to revisit some of my questions.
His rigour and his technical and human knowledge are indisputable.
The conclusions that have been reached are clear. Thank you Stéphane »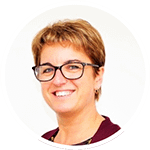 CHRISTELLE THOUROUDE
Partner - Expense reduction Analysts Europe

« Stéphane supported me through a difficult period of personal and professional transition. Beyond the support, I learned to think and make choices independently. Stéphane is benevolent, of course, but he is above all a good listener, which allows for a genuine and complete relationship. Our micro-sessions (less than 15 min) allowed me to get to the essentials, without "getting lost". Today, when I am in doubt, I imagine I call him for a session, and that is enough for me to find my own answers. I'm happy with this gain in autonomy. »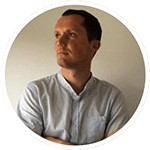 PIERRE DUVELLEROY
Founder and CEO - njuko.com

« Our ambition for this session with Stéphane was to make everyone aware of the differences that unite us and make us stronger. Allowing each of us to better understand how he/she works, and to discover that the other works differently, has helped to strengthen our ties and to adapt our exchanges to work even better together. It was very beneficial. It's not just a day « that feels good » and falls like a bellows, we've built on it and we continue to build on it. »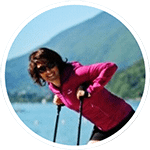 EMILIE SADOUX
Marketing Manager - Boissons Mé-Mé
World Rollerblading Champion (downhill) 2017

« Efficient, professional, punchy and useful, that's how I sum up the sessions I had the opportunity to do with Stéphane. He's a great coach.
Reflecting on my professional and sporting desires as I approached my 40th birthday, Stéphane was able to find the tools and words to help me chart my new path. The MBTI method met my expectations: to know more about me, and in a short time! Thank you again for this beautiful shared experience. Take your time, it's worth it! »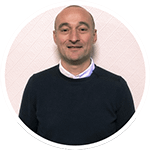 RÉGIS GONDARD
Commercial Director - Eric Favre Laboratory


« The sessions with Stéphane allowed me to clearly identify my assets and distinctive strengths as well as my areas of vigilance to be even more efficient and fulfilled. It helped me to understand the ideal professional environment in which I could flourish. A revealing exercise! Tools, MBTI and ActionTypes, bluffing. »
CORINNE FABRE
General Manager - Business&Decision Geneva


"I have known Stéphane for almost 20 years and I always follow with great interest the paths he explores so that everyone can be in harmony and attuned to themselves, physically and mentally.
So it was without hesitation that I did the Wim Hof method initiation course. A revelation... and impressive results in terms of taking a step back, controlling my emotions, aligning with my self.
Enthusiastic about the results, I asked Stéphane to organize for my team of consultants a Teambuilding day « off the beaten track» : on the program, self-knowledge and knowledge of others (MBTI and ACTION TYPES profiles for everyone), crowned by a joyful bath in ice-cold water to shatter all limiting beliefs.
I'll add one more thing: the power of results would not be the same without Stéphane's undeniable qualities as a coach: inspiring, humble and profoundly human."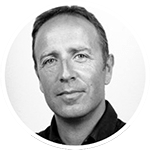 ARNAUD BERTIN-LECCIA
Key Account Manager – Via Numérica


"The sessions with Stéphane (MBTI and Action Types) and his coaching and listening approach were very useful to me and are the basis of my life change.
The MBTI, supported by my posture in Action Type, very well analyzed and debriefed by Stéphane, allowed me to understand what is important to me, what drives me and carries me on a daily basis, and what my ideal work environment would be.
The different exchanges with Stéphane helped me to raise awareness (long phase of critical self-analysis in order to understand how to express the feelings), and to implement it.
His coaching approach, which encourages us to question ourselves and find the solutions that often lie dormant within us, as well as his vision as a top-level athlete, trainer and entrepreneur gave me confidence and enabled me to act on the change I needed.
Thank you for opening my mind and unleashing my potential."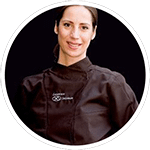 LAURENCE SALOMON
Head Chef - Naturopath


« Thanks to the introductory course to the Wim Hof method and Stéphane's scientific and concrete explanations, I was able to apprehend the cold differently and no longer consider it as an enemy !
Even if, for the moment, I don't practice the daily breathing sessions that would allow me to go further in the method, I take an ice shower every morning, and after each Hot Yoga session.
Before that, it required a considerable effort from me (which I often dodged!) and it was torture. Now, even if it still requires some effort, it's much easier and I'm sticking to it !
This internship has profoundly changed my relationship with the cold, I am delighted to have received this teaching »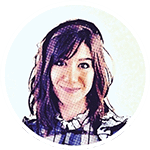 CHARLOTTE BOUGET
Communication Officer - IPAC Design Geneva


« The sessions with Stéphane allow us to reveal ourselves. It is an awareness to better understand oneself and "the other" to better live together.
This better self-knowledge allows us to live in harmony with our values and ideas. It also means being able to imagine desired scenarios with the aim of provoking them. Everyone will get their truth out of it freely.
It's great to be able to be guided this way. »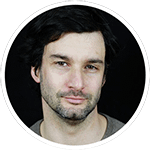 PASCAL LENORMAND
Energy Designer - Manager of SARL Incub' Ltd.


« The sessions with Stéphane allow us to reveal ourselves. It is an awareness to better understand oneself and "the other" to better live together.
This better self-knowledge allows us to live in harmony with our values and ideas. It also means being able to imagine desired scenarios with the aim of provoking them. Everyone will get their truth out of it freely.
It's great to be able to be guided this way. »